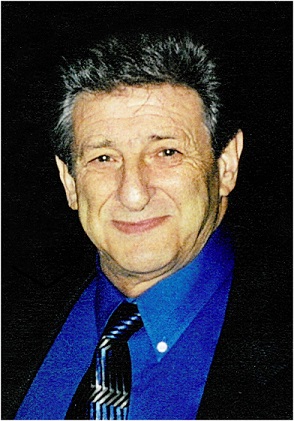 Frank Gilardone
August 11, 1934 - May 21, 2019
Frank A. Gilardone, age 84 of Commerce Twp., MI and Marco Island, FL, passed away Tuesday, May 21, 2019. He was predeceased by his devoted wife Dorothy, and is survived by his children Denise (Ken Loman), Charles, Paul (Beth), and Ann (Brian Lovejoy). He is also survived by his beloved grandchildren Sophia Gilardone, Dominic and Francesca Gilardone, and Tyson Lovejoy, his brother Charley (Janet), and a large extended family of nieces and nephews.
Frank was born and raised in Detroit, son of Dominic and Maria Gilardone, and graduated from St. Gregory High School. He was the founder and longtime president of The Gilardone Company of Novi, MI. Always proud of his Italian heritage, Frank was a lifelong member of the Piemontese Club of Northville.
Memorial visitation for Frank will be held on Thursday, May 23, from 4:00 p.m. until 8:00 p.m. at McCabe Funeral Home, 31950 W. 12 Mile Rd., Farmington Hills. Memorial gathering will begin on Friday, May 24, at 10:30 a.m. until the time of his Memorial Mass at 11:00 a.m. at St. Mary, Our Lady of the Snows Catholic Church, 1955 E. Commerce St., Milford. In memory of Frank's late wife Dorothy, contributions to the Alzheimer's Association are appreciated.