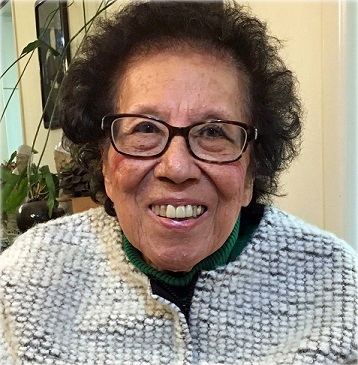 Winnie Wong
February 8, 1929 - July 9, 2019
Winnie Wong, age 90 of West Bloomfield, passed away July 9, 2019.
Winnie Bernadette Wong was born Yu Wing Nin on February 8, 1929 in Hong Kong to Yu Wan and Lam Lan Sin. She was the tenth child of a family of eleven siblings. Born into a Buddhist family, Winnie, and eventually her family, converted to Catholicism which became the driving force of her adult life. Winnie graduated from Hong Kong University in 1952 and taught both in Hong Kong and in the US. In 1990, at the age of 77, she received her Master of Arts in Pastoral Ministry from the St. Cyril and Methodius Seminary. She was a member of the Legion of Mary in Hong Kong, a Eucharistic Minister at St. Hugo of the Hills since 1977, the first woman President and later the District Governor of the Detroit Serra Club and the Director of the American Chinese Association Clinic in Detroit that provided social services and counseling to Chinese immigrants.
Winnie was married to Peter Wong and is survived by her five children Maryann (Steve Silberblatt), Michael, Liliane (Dan Halston), Tony (Lynn Kartz) and Carol and three grandchildren Davis and Philip Wong and Clara Halston. Winnie also leaves her sister Veronica Dewey, nieces, nephews and godchildren as well as many friends and former students from around the world – all of whom will miss her dearly.
Memorial gathering for Winnie will be held on Monday, July 15th from 10:30 a.m. until the time of her memorial mass at 11 a.m. at St. Hugo of the Hills Parish, 2215 Opdyke Rd., Bloomfield Hills.