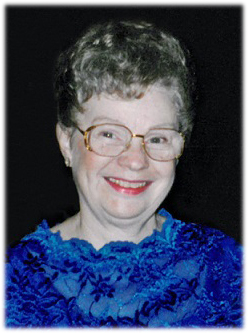 Ruth S. Econ
April 24, 1935 - August 31, 2019
Ruth S. Econ passed away August 31, 2019 at the age of 84. She was the cherished sister of Richard Hoisington and Priscilla Jean Murdock; caring aunt to several nieces and a nephew; and great aunt to several nieces and nephews.
Ruth was a long-time "regular" at Middle Eastern Federation of Greek Orthodox Church Musicians Conventions, along with her late husband Peter. She was also a Federation officer for many years, serving as District Supervisor/State Representative for the Detroit Metro area and the state of Michigan. She was an active supporter and participant in many Detroit-area church music events, services and concerts.She and Pete could even be counted on to assist the Federation in promoting it's fundraisers, encouraging many to purchase cookbooks, Federation bags, and the like!
For her distingushed service as a church musician in both her parish and in the Metropolis of Detroit, Ruth was awared the Patriarch Athenagoras Medal 2002.
Ruth will lie in state Saturday, September 7th at 10:00 a.m. until the time of her Funeral Liturgy at 10:30 a.m. at Holy Cross Greek Orthodox Church, 25225 Middlebelt Rd, Farmington Hills. Interment will follow in Woodlawn Cemetery, Detroit.