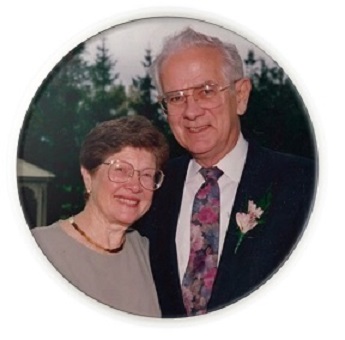 Dorothy Lee Livermore
January 24, 1927 - September 12, 2019
Dorothy Lee Livermore passed away September 12, 2019 at the age of 92.
She was the beloved wife of the late Raymond for 63 years. Devoted mother of James (Christine), Lee (Peggy) and Jeffrey (Eveleen). Loving grandmother of Jacob, Jamie, Michael, Andrew, Joshua, Matthew, Nathan, and Erin and great-grandmother of Penelope, Preston, Parker, Griffin, Scarlett, Winston, Luke, Dawson, Elizabeth, Katelyn, Jude, Daniel, Zeke, Faith, Ava, Gabriella, and Matthew.
Dorothy was a devout member of the Christadelphian Community.
Her Memorial Visitation will be Saturday, September 21st, at 10:00 a.m. until time of her Memorial Service at 11:00 a.m. at McCabe Funeral Home, 31950 W. 12 Mile Rd., Farmington Hills. In rememberance of Dorothy, Memorial Contributions are appreciated to the charity of your choice.