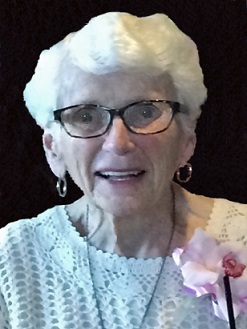 Barbara J. Simowski
July 15, 1929 - September 27, 2019
Barbara J. Simowski, age 90, passed away Friday, September 27, 2019. She was the loving wife of the late Jerome for 68 years; beloved mother of Michael (Joyce) Simowski and Lynne (Walt) Hunter; adored grandma to five grandchildren – Eric (Annette), Jason, Scott (Adriene), Jennifer (Joe), and Joe (Kate); and great-grandma to eight - Jacob, Zachary, Niko, Olivia, Weston, Logan, Addison, and Raymond.
Barbara was born July 15, 1929 in Detroit, Michigan to Patrick F. and Sadie G (nee. Miller) McNeil. Barbara attended Central Michigan University and married Jerome F. Simowski on August 27, 1949. Barbara was very active at the First Congregational Church of Central Lake serving on the Board for six years and participating in the Women's Bible Study Group. She was also active in her community as a member of the Central Lake Lioness Club (1984), a hospice volunteer for five years with Antrim County, and as a member of the Central Lake Garden Club.
Private Memorial Services will be held at a later date. In Lieu of flowers, memorial contributions may be made in Barbara's name to: Alzheimer's Association - Greater Michigan Chapter, 25200 Telegraph Rd., Suite 100, Southfield, MI, 48033. Arrangements by McCabe Funeral Home, 851 North Canton Center Road, Canton.