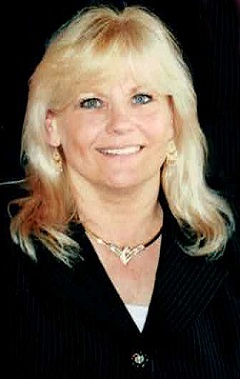 Nancy Hija-Luhring
June 5, 1954 - October 20, 2019
Nancy Hija-Luhring, age 65 of Livonia, passed away October 20, 2019.
Nancy was born on June 5th, 1954 to Paul and Betty (nee. Boeshko) Hija in Highland Park, Michigan. Nancy graduated from Crestwood High School in 1972 and continued on to Madonna University, where she earned her bachelor's degree in nursing. On September 20th, 1976, she was blessed with her daughter, Diana. After graduating, she worked as a registered nurse at Beaumont Hospital and later St. Mary Mercy Hospital. Nancy enjoyed shopping, beading, traveling, and hunting. More than anything, Nancy loved her daughter Diana and all children as well as being a grandmother and aunt to all her nieces and nephews.
Nancy was the beloved daughter of Betty and the late Paul Hija. Dearest mother of Diana Lyn Germain. Dear sister of Sally (John) Germain and Randy M. (Renata) Hija. Much loved aunt of the late Andrea (Charles) Brock and Kenneth P. II (Tiffany) Grybel and great- aunt to Shanna Begue, Emma and Abigail Brock, and Skylar Grybel.
Nancy's family will receive friends on Thursday, October 24th, from 4:00 p.m. until 8:00 p.m. with a Rosary service at 7:00 p.m. and Friday, October 25th , from 3:00 p.m. until 8:00 p.m. at McCabe Funeral Home, 851 N. Canton Center Road, Canton. She will lie in state Saturday, October 26th, at 10:30 a.m. until the time of her Funeral Mass at 11 a.m. at St. Thomas a' Becket Catholic Church, 555 S Lilley Rd, Canton.
Memorial Contributions in Nancy's name are appreciated to Angela Hospice.