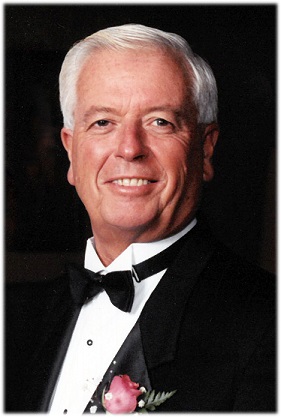 Richard G. Burton
March 10, 1926 - November 5, 2019
Richard G. Burton, age 93 of West Bloomfield, passed away November 5, 2019.
Richard was a graduate of University of Detroit, earning his degree in Political Science. He worked as a banker his entire career, and became Vice-president at Michigan National Bank, from where he retired after 27 years. Richard was married to the love of his life, Patricia for 40 years. Together they raised a family where they built their home in West Bloomfield.
Growing up in the era, Richard had a love for Big Band music, with Frank Sinatra being among his favorites. Frequenting local Detroit bars in the 40s, he had the opportunity to meet many of jazz music's greats. He was a huge sports fanatic, always rooting for U of M football and basketball. He was also a loyal Detroit Red Wings fan and could easily be described as a hockey encyclopedia. With family and friends, he could make anyone laugh with his witty lighthearted banter. Above all, Richard cherished spending time with his family, especially his grandchildren. He will truly be missed by all who knew him.
He was the beloved husband of the late Patricia Ann (nee: Matthews). Loving father of Richard, Kathy (Ken) Schuldt and Sally (Byron) Hornick. Proud grandfather of Rachel Schuldt, Stephanie Schuldt, Caroline Hornick and Shane Hornick.
Visitation will be held on Friday, November 8th, from 5:00 p.m. until 8:00 p.m. at McCabe Funeral Home, 31950 W. 12 Mile Rd., Farmington Hills. His funeral service will be held on Saturday, November 9th at 11:00 a.m. at the funeral home. Burial will follow in Oakland Hills Memorial Gardens, Novi.
Memorial Contributions in Mr. Burton's name are appreciated to Wounded Warrior Project.