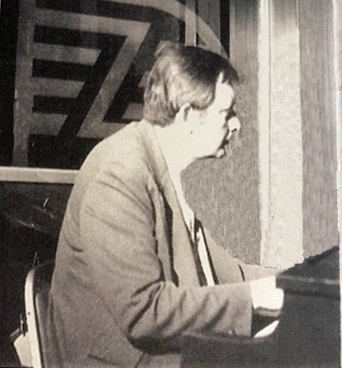 Robert Martin Szajner
September 12, 1938 - November 9, 2019
Robert Martin Szajner passed away November 9, 2019 at the age of 81. He was the loving husband of Loretta (Laura) for 59 years; cherished brother-in-law of Thomas (Janice) Swiatkowski; devoted uncle of Laura (Ernie) Zablocki, John (Maria) Swiatkowski, and Darryl (Cristina) Swiatkowski; and great uncle of Brent and Bonnie Zablocki, Alexa and Ava Swiatkowski, and Luke and Claire Swiatkowski. He was the dear son of the late Stanley and Stella Szajner.
Bob was born on September 12, 1938 to Stanley and Stella Szajner in Detroit, Michigan. He grew up in a tightknit Polish community and enjoyed being an Eagle Scout. At the age of 4, his mother began to teach him to play the piano. Bob quickly excelled while playing and entertaining, performing with Billy Holliday among others. He became the salutatorian of his graduating class from Chadsey High School and went onto attend the University of Michigan.
In 1958 Bob's life changed. While playing at a bar in Detroit, he spotted a young woman dancing. Her name was Loretta Swiatkowski. The two fell in love and were married in a small wedding at the Park Shelton in Detroit in 1960.
Soon after, the couple began to travel for Bob's work, going to jazz conventions and working with individuals such as Ray Charles, Chuck Berry, and Barbara Mandel. Bob was an artistic but meticulous man, always keeping things tidy and organized.
As time went on, Bob continued to progress in the jazz world, working for RCA Entertainment and other music associations along the way. His unique style made him a highly sought-after background music composer. He was internationally known, topping jazz music charts all over the world. He created records to CDs, actively working with New York until 2018.
Bob's effect on the music industry has helped shape jazz music into what it is today. His loving spirit and devotion to his wife, Laura, will never be forgotten.
Mr. Szajner's family will receive friends on Thursday, November 14th, from 4 p.m. until a 7 p.m. Rosary Service and Friday, November 15th, from 2 p.m. – 8 p.m. at McCabe Funeral Home, 31950 W. 12 Mile Rd., Farmington Hills. He will lie in state 10:30 a.m. until the time of his Funeral Mass 11 a.m. at St. Fabian Catholic Church . Entombment at All Saints Cemetery, Waterford. Memorial Contributions are appreciated to a charity of your choice in his name.