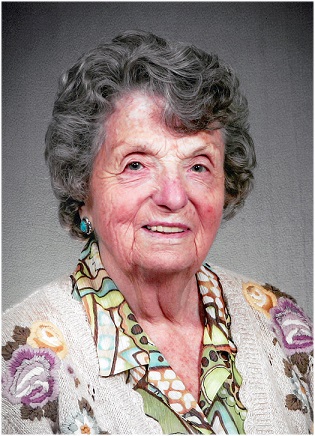 Hildegard Mau
June 15, 1933 - November 28, 2019
Hildegard Mau, age 86 of Farmington Hills, passed away November 28, 2019.
She was the beloved wife of the late Herbert Mau. Loving mother of Rev. Gerhard (Devonne) Mau, Erich (Carol) Mau and Dr. Heidi (Dr. Cheryl Nicholas) Mau. Cherished grandmother of Maryruth, Kelly, Alyssa and Lindsay.
Visitation for Mrs. Mau will take place on Saturday, December 7th, from 9:30 a.m. until the time of her funeral service at 11:00 a.m. at Prince of Peace Lutheran Church, 28000 New Market Rd., Farmington Hills. Interment will be in Holy Sepulchre Cemetery.
Memorial donations in Mrs. Mau's name are appreciated to Prince of Peace Lutheran Church.