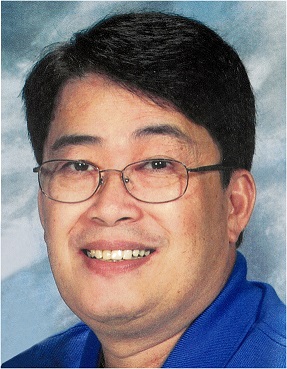 Emmanuel Goopio
December 9, 1951 - November 29, 2019
Emmanuel Sison Goopio, age 67 of Novi, passed away November 29, 2019.
He was the beloved husband of Clarissa for 37 years. Loving father of Lemuel. Also survived by his siblings Bob, Jesse, Renato, Joselyn, and their families. Emmanuel was preceded in death by his parents, Alberto and Elmira and his brother, Billy.
Visitation for Mr. Goopio will be held on Thursday, December 5th from 4:00 p.m. until 8:00 p.m. at McCabe Funeral Home, 31950 W. 12 Mile Rd., Farmington Hills. Visitation will continue on Friday, December 6th at 10:00 a.m. until the time of his funeral service at 11:00 a.m. at Brightmoor Christian Church, 40800 W. 13 Mile Rd., Novi.