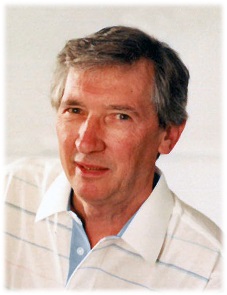 Robert E. Tell
September 1, 1929 - November 30, 2019
Robert E. Tell, age 90 of West Bloomfield, passed away November 30, 2019.
Bob succeeded as a small business owner, specializing in industrial engines. He worked hard in life but also enjoyed it, spending as much time as he could with family and friends. Along with his wife, Betty, he was a member of Plum Hollow Country Club. He was an avid golfer and had a passion for boating and flying planes. Bob was also known as a lover of all animals but had a special place in his heart for dogs. He will be deeply missed, especially by his devoted family.
Bob was the beloved husband of Betty for 70 years. Loving father of Judith (Jeffrey) Nies, Barbara Tell and the late Robert Tell Jr. Dear grandfather of Ashley (Charles) Ponscheck, Carter Nies, Lindsey Tell, Eric Karwacki and Joseph Karwacki. Great-grandfather of Lillian Ponscheck, Audrey Ponscheck, Owen Karwacki and Allison Tell.
Visitation for Bob will be held on Tuesday, December 3rd, from 2:00 p.m. until 8:00 p.m. at McCabe Funeral Home, 31950 W. 12 Mile Rd., Farmington Hills. He will lie in state on Wednesday, December 4th, at 10:30 a.m. until the time of his funeral service at 11:00 a.m. at First Presbyterian Church of Farmington, 26165 Farmington Rd., Farmington Hills. Interment will follow in Pine Lake Cemetery, West Bloomfield.