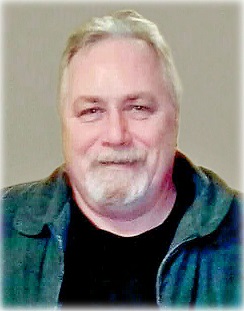 Karl M. Lindh
June 11, 1955 - December 22, 2019
Karl Martin Lindh passed away Sunday December 22, 2019 at his home in Canton Michigan with his loving wife Cathy by his side. He grew up in Redford Michigan and moved to Clinton in 1968.
Karl graduated from Clinton High School in 1973 and while there excelled in football, basketball and baseball. He attended Michigan State University and remained an avid Spartan for life.
Karl met the love of his life Catherine Wojcik and they were married on September 22, 1990. Together for almost 30 years they enjoyed life at their home in Canton, spending time at the lake and with their dog "Bandit." Karl was a good and helpful friend to his neighbors.
He was preceded in death by his parents Delwin and Julie Lindh and was a beloved brother to his sisters Dr. Laurie (Steve) Barkway, Nancy (Dudley) Spade and Cindy (Thom) Marcum.
Karl thought so highly of and was a devoted uncle to his nieces and nephews: Chris (Samantha) Barkway, Kelly (Joel) Swett, Kyle (Andrea) Spade, Sarah (Josh) Kulchar, Katie (Ian) Callaway, Cassel (fiancé Lauren) Marcum, and Anne Marcum. He is also survived by 13 great nieces and nephews with whom he found great joy.
He spent over 30 years in the automotive industry, including 23 years with Chrysler Corporation as an interior Design Engineer, Design Leader and Design Supervisor.
He was an avid golfer and won or placed in many long drive competitions. He possessed a big heart and would do anything to help anyone.
Karl will be missed by all those who knew him. A memorial for family and friends to share his life and remembrances will be held on Saturday, January 11, 2020. Friends may visit from 1:00-3:00 pm with a service following from 3:00 pm at McCabe Funeral Home, 851 N. Canton Center Rd. Canton, Michigan 48187. In lieu of flowers, donations may be made to the American Lung Association in Michigan.