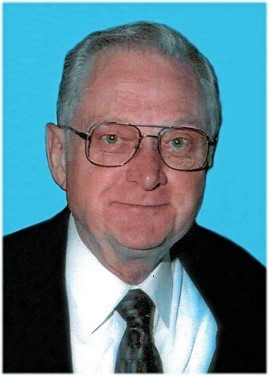 Robert Purol
October 13, 1928 - January 1, 2020
Robert E. Purol, age 91 of Farmington Hills, passed away January 1, 2020.
He was the beloved husband of the late Billie. He is survived by his stepson Mitchell (Deborah) Ames and their daughter Jordan, of Birmingham, Alabama. He is also survived by many nieces, nephews and extended family members.
Bob was an active member of the Knights of Columbus, St. Gerald Council #13673 and was always faithful to his church communities for the many years he resided in Birmingham, Alabama.
Visitation for Bob will be held on Sunday, January 5th, from 2:00 p.m. until 8:00 p.m. with a 7:00 p.m. Knights of Columbus Rosary Service at McCabe Funeral Home, 31950 W. 12 Mile Rd., Farmington Hills. He will lie in state on Monday, January 6th at 10:30 a.m. until the time of his Funeral Mass at 11:00 a.m. at St. Gerald Catholic Church, 21300 Farmington Rd., Farmington. Burial will follow in Holy Sepulchre Cemetery, Southfield.