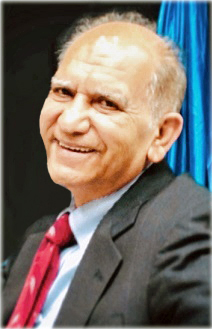 Bijan Khavajian
July 10, 1944 - January 1, 2020
Bijan Khavajian, age 75, passed away Wednesday, January 1, 2020. He was the loving father of Mani (Amy), and Mazdak (Daniela) Khavajian. Dear grandfather of Leila and cherished brother of Ziba, Shala, Aida and Pauny. Also survived by many nieces and nephews.
Visitation will be Sunday, January 5th, from 2:00 p.m. until 7:00 p.m. at McCabe Funeral Home, 31950 W. Twelve Mile Rd., Farmington Hills, with a time of sharing and memories at 5:00 p.m. Graveside services will be Monday, January 6th, at Roseland Park Cemetery, 29001 Woodward Ave., Berkley at 11:00 a.m.
In lieu of flowers, donations in Bijan's name are appreciated to the American Heart Association or the Freedom House Detroit.