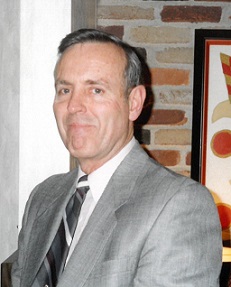 Russell L. Reynolds
April 12, 1934 - January 9, 2020
Russell L. Reynolds passed away January 9, 2020 at the age of 85. He was the loving husband of Betty for nearly 60 years; devoted father of Rich (Leigh), Dave, and Darrin; cherished grandfather of Lainy Reynolds; and dear brother of Ann Masters and the late Frank Reynolds. He also leaves several nieces and nephews. Russ will be missed by his countless beloved friends that he held dear to his heart.
Russell Louis Reynolds was born on April 12, 1934 in Detroit, Michigan to Elon and Selma (nee Morgan) Reynolds. He grew up in Marquette and Royal Oak with his sister, Ann and brother, Frank. Russ graduated from Royal Oak Dondero High School and received an engineering degree from GMI. He retired from Eaton Corporation after many years of dedication.
A truly "good man" who helped others simply because it was the right thing to do. We expect that Russ has already heard "Well done, good and faithful servant!"
Russ led a life summarized by adoption and service. While formally adopting one son, he and his wife Betty were also foster parents to two girls and hosted a Danish exchange student - Jannik Wollny - in 1969. Russ also was a Big Brother to Donnie in the early 1970s. Russ highly treasured his great nieces and nephews and next-door neighbor children as though they were his own grandchildren.
Russ enjoyed serving his community. In addition to serving as a Big Brother, he was a mentor in Junior Achievement, a special needs Cub Scout Leader, a participant and president of his local Kiwanis Club, an Elder of the Covenant Presbyterian Church, and a recipient of the First Citizen of Southfield award. Helping his friend Don on the Staebler farm was a consistent joy over many years. In everyday life, Russ was always there to support and willing to assist whenever there was a need – the image of serving hands typified his life.
Russ cherished the bonds he created through his many friendships. 'The Flamingos', Panera coffee group, church family, and travel group were all dear to his heart.
He especially loved and cared for his family. His love and serving soul will live on in the hearts of all who knew him.
Russ' family will receive friends on Thursday, January 16th, from 4 p.m. - 8 p.m. at McCabe Funeral Home, 31950 W. 12 Mile Rd., Farmington Hills. He will lie in state Friday, January 17th, at 10:30 a.m. until the time of his Funeral Service at 11 a.m. at Covenant Presbyterian Church, 21575 W 10 Mile Rd, Southfield. Burial at Parkview Memorial Cemetery, Livonia. In lieu of flowers, Memorial Contributions may be made to Team Farmington Special Olympics, 2275 N. Opdyke Road, Suite F., Auburn Hills, MI 48326 and Angela Hospice in his name.