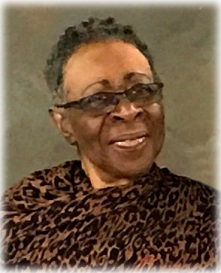 Mazie Agatha Nelson
January 2, 1939 - January 10, 2020
Mazie Agatha Nelson, age 81, passed away January 10, 2020.
Mazie was born in Jamaica and moved to Canada with her family at a very young age. She was retired from her career as a critical care nurse after many years of dedication to her patients.
Mazie was the beloved wife of the late Edward George Nelson. Loving mother of Margarett (Emeka) Nwankpah and Michelle (Fitzroy) Anderson. Proud grandmother of Christian Nwankpah, Nathaniel Nwankpah and Josiah Anderson. Dear sister of Leslie Phillips, the late Thelma Dawes and the late Monica White. She is also survived by her step-children Jacqueline Nelson-Brown, Audrey Nelson-Salmon and Janet Nelson-Miller.
A Memorial Service for Mrs. Nelson will be held on Sunday, January 19th, at 1:00 p.m. at the Metropolitan Seventh-day Adventist Church, 15585 Haggerty Rd., Plymouth, MI 48170.
A Memorial Service in Canada will take place on Sunday, January 26th, at 2:00 p.m. at Woodbridge SDA Church, 8090 Kipling Avenue, Vaughan, Ontario L4L 2A1.