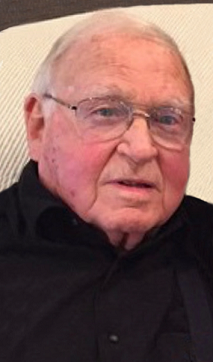 Frank W. Macsay
September 11, 1929 - January 17, 2020
Frank William Macsay passed away January 17, 2020 at the age of 90.
He was the loving husband of Mary Ann for 62 years; devoted father of Karen, James (Corina), Thomas (Finola King), and Kenneth (Vicki) Macsay; cherished grandfather of Justin (Katie) Briars, Shelly (Cedric) Baker, Kate (Foster) Krebs, Jane, Emmery, Jonah, Sean, Maurice, Lauren, Felicia, and the late Giorgina Macsay; and caring great grandfather of Brooklyn Rose Baker and Harper Anne Krebs. Frank also leaves many nieces and nephews. He is preceded in death by his parents, John and Anna and brothers, John and Ralph Macsay.
Visitation Sunday, January 26th, at 11 a.m. until the time of his Funeral Service at 12 p.m. at McCabe Funeral Home – Canton Chapel, 851 N. Canton Center Rd., Canton. In lieu of flowers, Memorial Contributions in Mr. Mascay's name may be made to St. joseph Mercy Hospital, P.O. Box 995, Ann Arbor, MI 48106 (denote Michigan Heart and Vascular in the memo line) or go to www.giving.stjoesheath.org and click on Michigan Heart and Vascular.