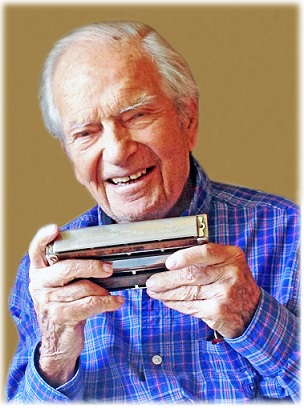 Dominic Boscarino
May 5, 1921 - January 17, 2020
Dominic "Tony" William Boscarino. Father of Paul Boscarino (Susan), Lynn Kluger, Deborah Fadool (George), Joy Sinauskas (Anthony), and Kathryn McChristian (Robert). Grandfather, and great grandfather, to many. Dominic is also survived by close family friend, Bruce Lamarte, and sisters-in-law, Siiri Manzagol, and Trudy Fitzgerald. Preceding him in death were his wife, Martha Boscarino; parents; six sisters and spouses; Martha's parents; three brothers-in-law; and son-in-law, Warren Kluger.
Dominic's life will be celebrated with visitation on Friday, January 24th from 2:00-9:00 p.m., including a 7:00 p.m. Time of Sharing, at McCabe Funeral Home, 31950 West Twelve Mile Road in Farmington Hills. On Saturday, January 25th at St. William Catholic Church, 531 Common Street in Walled Lake, there will be final visitation at 9:30 a.m, followed by a 10:00 a.m. Funeral Mass. Interment in Glen Eden Cemetery, 35667 West Eight Mile Road in Livonia, with a luncheon to follow.
In lieu of flowers, please consider an online contribution to the Society for the Preservation and Advancement of the Harmonica specific to the SPAH.org website; Bailey Hospice Center at 200 Health Park Boulevard, St. Augustine, FL 32086; or the hospice center of your choice.