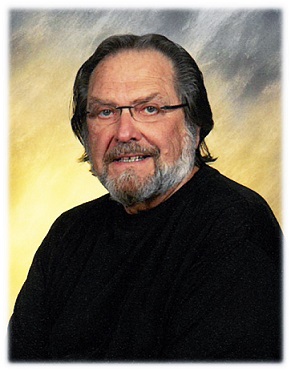 Reginald Ciokajlo
-
Reginald L. (Reg) Ciokajlo
Apr 1933 – Jan 2020
Reginald (Reg) was born in Mt. Carmel, PA to second-generation Polish immigrants, Regina (Stogniew) and Leonard Ciokajlo. He is survived by his brother Leonard and preceded in death by brother Tim and sister Maria.
He earned his bachelor's degree in English, Latin and French from the University of Detroit, was awarded a teaching fellowship from Johns Hopkins University, and received his master's and education specialist degrees from Wayne State University. He worked as an educator and administrator for much of his life with the Detroit Public Schools and the City of Detroit Department of Parks and Recreation. A true intellectual, he had a passion for history and for the arts. Reg was an avid supporter of social justice and was always seeking the change needed for a better, more peaceful world. He valued his Polish ancestry and enjoyed researching his heritage.
Reg always had a book that he was devouring, even when exercising. He had a love for the classics, including literature, the visual arts, and music. He was a season subscriber to the Detroit Symphony, Detroit Opera, and the University Musical Society. He loved to travel with Bev and their family. He would surprise Bev with new adventures to Greece, Italy, Poland and Spain. He and Bev learned Spanish together in preparation for visiting Spain and studied their ancestry prior to their trip to Poland. He and Bev took 7 of their grandchildren on a trip to France, teaching and sharing their love of the arts and travel with the next generation. Reg was quick with his wit and helpful in all aspects of English, French, Latin and other languages. The world has lost a humble and gentle giant who has a new home in Heaven.
Reg is survived by his wife Beverly of 62 years, and children Madeleine (Peter), Marc (Kris), Michele (Sharon), Cheryl (Dave), Eric, Engela. Daughter Elise preceded him in death.
He took pride in grandchildren Eric, Lauren (Leo), Marisa (Matt), Kim (Misha), Sophie, Olivia, Courtney (Gerry), Matt, Mackenzie, Emily, Jonathon, Danielle, Akil; and great-grandchildren Emma, Christian, Michael, Claire, and Catherine.
He was loved by brother Leonard (Joyce) and many brothers- and sisters-in-law, nieces and nephews.
Celebration of life will be held at St. Francis of Assisi Catholic Church, 2250 E. Stadium Blvd., Ann Arbor, MI 48104. Friday, June 12, 2020, Family hour at 10:00am followed by Mass at 11:00am.
In living memory of Reg, donations can be made to Giving Hope And Nurturing Abroad, 1304 McLean Ave., Royal Oak, MI 48067 or the Capuchin Soup Kitchen, 1820 Mt. Elliot St., Detroit, MI 48207.