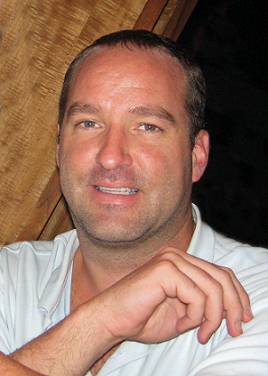 Patrick James Cullen
January 9, 1973 - January 21, 2020
Patrick James Cullen passed away January 21, 2020 at the age of 47.
He was the loving husband of Chanida; devoted son of Gerald and Donna Jo; cherished brother of Treacy (Andrew) Ruggirello, Brigid Cullen, and Lesley (Nishan) Beylerian; and caring uncle of Brendan and Connor Unger and Charlotte Beylerian. He also leaves many aunts, uncles, cousins, colleagues, and friends.
Pat attended Harrison High School and graduated from Michigan State University. He was an active employee for Crunch Risk, LLC. Pat lived many years in the beautiful city of Honolulu, Hawaii and most recently with his soulmate, Chanida, in Thailand.
Pat's family will receive friends Monday, February 3rd, as he will lie in state from 10 a.m. until the time of his Funeral Mass at 11 a.m. at St. Fabian Catholic Church, 32200 W. 12 Mile Rd., Farmington Hills. Donations are appreciated to the family.