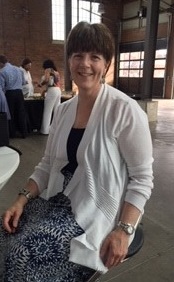 Beth Kubs
July 2, 1956 - January 27, 2020
Beth spent her entire career in commercial insurance, working for Great American Insurance Company and Meadowbrook Insurance Group.
She was a fan of the Tigers and a season ticket holder of the Lions for 20 plus years. She enjoyed her vacations in Alaska, Las Vegas and Key West. Beth won Blue Robbons at the State Fair for her Latch Hook pieces and poppy seed cake. She loved going to the Henry Ford and was a member for many years. Her dog, Colby, had helped make her smile and keep her mind off what was happening to her.
Beth is survived by her husband of over 25 years, John, son Erik Kubs, and grandson Alec Kubs. Her sisters Amy (Lloyd) Miller and Meg Ambabo. Aunt to Jason Ambabo and Laticia Graves and great aunt to Jayson and Scarlett Ambabo.
She fought the good fight, but Alzheimers took her away from us too soon.
"Beth was my light, my wife, my best friend. I will be forever never the same without her" John Kubs.
No services are planned at this time.