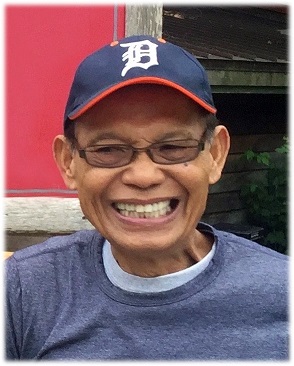 Antonio D. Dumaguin
October 27, 1936 - January 29, 2020
Mr. Antonio "Tony" D. Dumaguin joined our good Lord on Wednesday, January 29, 2020. He was born October 27, 1936 in San Fernando, La Union, Philippines to Leoncio and Asuncion (nee, Dumaguing) Dumaguin. On April 7, 1962 he was married to Elizabeth in San Fernando, La Union, Philippines. She preceded him in death on July 26, 1991. He was then married to Virginia D. Diaz on January 14, 1993 in the Philippines.
Mr. Dumaguin came to this country in 1973. He worked as a mechanical engineer with MichCon from 1973 until his retirement in 1998. Tony enjoyed walking, cooking, including barbecuing, movies and Fox News. He was always known for his smile.
Tony is survived by his loving wife Virginia "Jeanne" Dumaguin. Dear father of Edmund (Jaybee) Dumaguin, Maribeth (Emmanuel) Yabes, Maritoni (Ferdinand) Salanga, Antonio (Josephine Lauder) Dumaguin, Jr., and Mariquit (Craig) Sendelbach. Doting grandpa to 8 grandchildren.
Mr. Dumaguin will lie instate on Monday, February 3, 2020 from 10:30 A.M. until the time of his funeral liturgy at 11:00 A.M. at St. Richard's Catholic Church, 35851 Cherry Hill, Westland, Michigan.