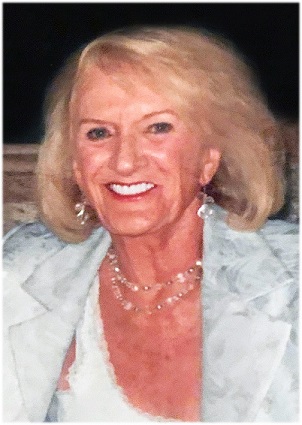 Kathleen M. Corrigan
August 26, 1933 - February 6, 2020
Kathleen M. Corrigan, age 86 of Franklin, passed away peacefully on February 6, 2020.
Kathleen was born in Nottingham, England on August 26, 1933 and at the age of 16, her family made the United States their new home.
For Kathleen, fate came in the form of a party 68 years ago. There, at that same party, was a gentleman named Paul, who really had no intention of attending this party in the first place. But when Paul walked in that door and his eyes met Kathleen's, he was sure glad he went. The two took to each other immediately, and 3 short years later they were married. To be exact, and per Kathleen's father, two days after her permitted age of 21. Kathleen and Paul went on to enjoy each other's love and companionship for 65 more wonderful years. Together they raised six children and their love continued to grow with many grandchildren and great-grandchildren to dote on.
Aside from devoting herself to her family and home, Kathleen was also a dedicated member of the Franklin Garden Club. She was a devout and longtime parishioner of St. Owen Catholic Church. In earlier years, Kathleen loved to act. She was a proud member of the Player's Guild of Dearborn and acted in numerous productions, with one of her favorites being My Fair Lady.
Kathleen made many treasured memories with her family and friends. She will be missed by all who had the pleasure of knowing her. Most of all, she will be deeply missed by her adoring family.
Kathleen was the beloved wife of Paul for 65 years. Loving mother of David (Lois), Jeanette (Michael) Murphy, Joanne (Stanford) Miller, Michael (Janice), Maureen (Ken) Gaffney and Karen (Timothy) Hogan. Cherished grandmother of Nathan (Afifa), Keith (Alice), Kevin (Diana), Beth (Joseph), Ryan (Michelle), Maureen (Peter), Kevin, Brandon (Kiersten), Kristin (Mark), Michael (Sheila), Katelyn (Ryan), Alyson, Lauren (Joseph), Sean (Lily), Connor, Kyle, Shannon (Michael), Megan (Dean) and Brendan. Great-grandmother of Sarah, Jesse, Brendan, Simon, Elena, Benjamin, Kailey, Owen, Colin, Abby, Connor, Brendan, Brooke, Kelly, Sarah and Cora, plus one on the way. Dear sister of Michael (Rozanne) O'Hehir and Margaret (the late Eugene) Helner.
Visitation for Mrs. Corrigan will be held on Sunday, February 9th, from 4:00 p.m. until 8:00 p.m. with a 7:00 p.m. Rosary Service at McCabe Funeral Home, 31950 W. 12 Mile Rd., Farmington Hills. She will lie in state Monday, February 10th, at 10:30 a.m., until the time of her Funeral Mass at 11:00 a.m. at St. Owen Catholic Church, 6869 Franklin Rd., Bloomfield Hills. Following Kathleen's Funeral Mass, her family invites all in attendance to continue to celebrate her life with a luncheon in her honor, which will be held at Meriwether's, 25485 Telegraph Rd., Southfield, MI 48033.
In lieu of flowers, donations in Kathleen's name are appreciated to Alzheimer's Research.