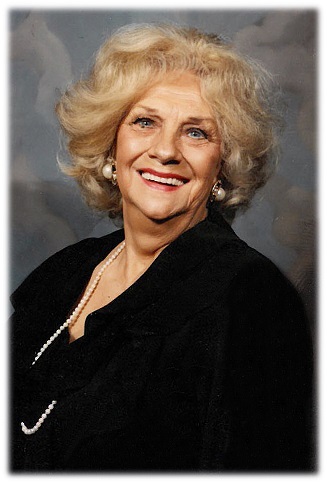 Charlotte June Mahle
June 14, 1925 - February 8, 2020
Charlotte June Mahle, age 94 passed away on February 8, 2020 in West Bloomfield, MI.

June was born on Flag Day of 1925 in Detroit Michigan to William and Pauline Copping. She graduated from Ferndale High school. She later married Wilmuth Vernon Mahle in 1946. June raised her children in Six Lakes MI until the birth of her daughter Jill, and then moved to the Detroit area to better care for the health of Jill, eventually moving to Farmington Hills.

Being a mother was June's number one priority. She dedicated 45 years of her life to taking care of her handicapped daughter Jill. She had a kind heart, and a way of making each and every one she met feel special. She soaked up every available moment with her family including her grandchildren who will forever remember her as fun-loving and engaging.

Outside of caring for her family, June was the first lady Elk at lodge #810, Waterford. She was a member of the Farmington Hills Red Hatters, enjoyed bowling, and never met a dance floor she didn't like.
June was the cherished mother of Richard Mahle of Dallas TX, Gail Woodruff of Mt. Pleasant, Robert Mahle of Farmington Hills, the late David Mahle and the late Jill Mahle. Proud grandmother of Greg (Catrina) Woodruff, Kim (Jason) Moore, and Mathew (Amie) Bacon. Adored great grandmother of Collin Woodruff, and Alexandria (Peter) Betten, Olivia Bacon, and Madeline Bacon, and four great-great grandchildren Liam, Victoria, Valerie, and Noah. Preceded in death by her sisters Grace Schultz, and Florence Humphry.

Visitation for Charlotte June will be held on Friday, February 14th, from 2:00 p.m. until 8:00 p.m. at McCabe Funeral Home, 31950 W. 12 Mile Rd., Farmington Hills. Her visitation will continue at McCabe funeral home on Saturday, February 15th, at 10:00 a.m. until the time of her funeral service at 11:00 a.m. The family will have a small graveside service at 3:00 pm on Saturday following the funeral at Hillcrest Cemetery in Six Lakes MI.