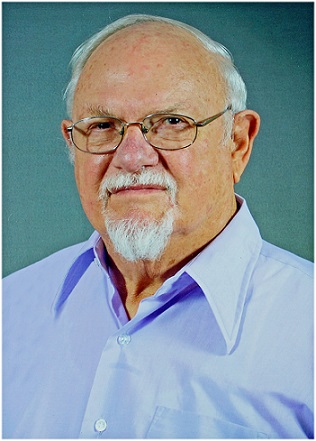 James A. Rothschild
December 22, 1936 - February 10, 2020
James Arnold Rothschild, of Farmington Hills, Michigan passed away from complications due to lung cancer, with his wife of 43 years, Irene nee Gruber, by his side, on February 10, 2020. James is also survived by his daughter, Elizabeth (Andrew) Simpson, and grandchildren, Luke and Timothy of Farmington Hills, Michigan, his son, Matthew (Nicole) Rothschild, and his grandchildren, Caleb, Noah, Molly and Caitlin of Saline, Michigan, and his sister, Dr. Fay Norton of Redington Shores, Florida.
James loved teaching his children how to play tennis, and taking them camping, which was a tradition he carried on with his grandchildren. James also enjoyed visiting National Parks, going for walks, playing card games, working in his gardens, and listening to classical music, including his granddaughters' violin performances. His six grandchildren will always remember the many special vacations they took together and cuddle times when Grandpa would read to them.
James was pre-deceased by his parents Monroe and Dorothea Adeline (Wirt) Rothschild and his younger sister Judy.
James was born in New York City New York, on December 22, 1936. While a boy, James attended public schools in Manhattan, and from age 12 worked many different odd jobs to help support his family, such as carrying hangars full of clean laundry on the subway, cleaning the machinery at the Breyer's Ice Cream factory, and working with his father at the family butcher shop. Shortly after he graduated from high school, James joined the army and was stationed in Okinawa, Japan for about three years. Upon being honorably discharged with a rank of Specialist 2nd Class, James attended Delaware Valley College and received a Bachelor of Science degree in Public Health. After completing his degree, James spent about two and one half years living and working in Vietnam on a Malaria Eradication Team. Upon his return from Vietnam, James attended The University of Pittsburg and received a Master of Science degree in Environmental Health.
James moved to Michigan in the 1960s and began working for the Oakland County Health Department, where he worked for more than 25 years. After meeting at a Bridge card party, James and Irene were married in March of 1975. James went on to be very active in the community of Madison Heights, volunteering at a math tutor at local elementary schools, volunteering at the Public Library, volunteering at Forgotten Harvest, and was a very active member and elder at St. Paul Lutheran Church in Royal Oak.
A Memorial Service will be held for James on Friday, March 6, 2020 at 11:00 A.M. at Prince of Peace Lutheran Church, 28000 New Market Rd., Farmington Hills.