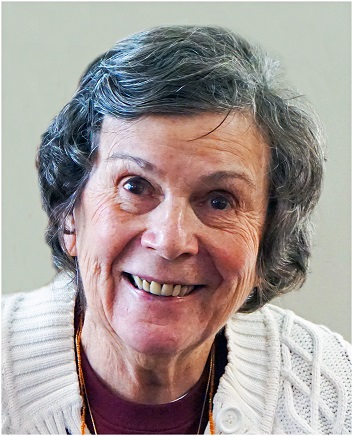 Marilou Phillips
April 22, 1932 - February 21, 2020
Marilou Vargo was born on Earth Day, April 22, 1932 in Buffalo, NY to Joseph and Margaret Vargo. She married Newton Phillips on June 26, 1954 in Wellsville, NY.
Those that met Marilou will always remember her remarkable listening skills, her intelligence, her selfless interest in the well-being of others and her sparkling sense of humor. She always found time to visit the elderly, cheer on her grandchildren and to send a thoughtful thank you note. Marilou enjoyed skiing, gardening, camping, pottery, cheating at cards and swimming.
Marilou Phillips, age 87, passed away February 21, 2020. Beloved wife of Newton for 65 years. Loving mother of Jenny (Tim) Moran, Sue (Chris) Sutton, Steve (Mary Ann) Phillips, Rosanne (Mike) Thomas and Joe Phillips. Proud grandmother of Kimmie (Trippe) Davis, Meghan (Bryan) Niedt, Matthew Sutton (Grace), Stephen (Eileen) Phillips, Andrew Phillips (Ellen), John Thomas (Kameron), Michael (Kim) Thomas, Spencer (Aia) Phillips, Evan Phillips and great-grandmother of Margot Thomas. Dear sister of Joe, the late John and the late Duke.
Memorial Visitation Friday, March 6, 10:00 AM until time of Memorial Service, 11:00 AM at McCabe Funeral Home, 31950 W. 12 Mile Rd., Farmington Hills.
Memorial contributions appreciated to the charity of your choice.