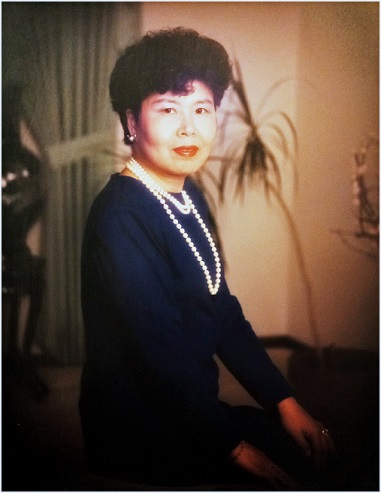 Dr. Chungsuk Helen K. Park
November 5, 1937 - March 6, 2020
Dr. Chungsuk (Helen) K. Park, age 82 of Novi, passed away March 6, 2020.
Helen was the beloved wife of Dr. Yong Hwa Park for 55 years; loving mother of Sung (Gregory) Park Davis, Samuel Y. Park and Susan Denice (Chong Soo) Park Kim; cherished grandmother of Kathryn Davis, Ryan Davis and Corwin Kim; dear sister of In Suk Kim, Hae Suk Kim and Chun Taek Kim; and daughter of Bong-Chan Kim and Kwan-Sook Kim.
Helen was an ob/gyn doctor who served the community of Brighton/Howell and Livingston County for over 30 years delivering over 5000 babies and serving as doctor to so many women. She was also active in her church, the Korean Presbyterian Church of Metro Detroit, serving as a deacon as well as being involved in medical mission trips here in the local community and overseas. She found much joy in serving God, her community and others. In addition, Helen had served as president of the Ewha Women's University Alumni Association here in Michigan and was in charge of organizing a worldwide alumni reunion/conference that was held in the United States.
Helen will be remembered as a woman who was ahead of her times. She was a career woman, wife and mother who was deeply loved by her family, friends, church and patients. She was a spirited, honest, proud and kind person who touched so many lives with her energy and love. She will be dearly missed.
Visitation for Dr. Park will be held on Wednesday, March 11th, from 9:00 a.m. until the time of her funeral service at 11:00 a.m. at McCabe Funeral Home, 31950 W. 12 Mile Rd., Farmington Hills. Burial will follow in Oakland Hills Memorial Gardens, Novi.
Contributions in Dr. Park's name are appreciated to Parkinson's Foundation.