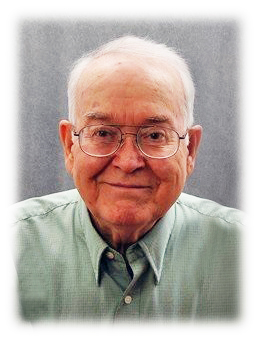 Conrad H. Moll
March 21, 1929 - March 10, 2020
Conrad Hawthorne Moll passed away on March 10, 2020 at 90 years old. He was the devoted husband of Mary for 51 years, loving father of David (Heather) and Jason (Karina), and cherished grandfather to Alexander, Ethan, Daniel, and William. He is also survived by his sisters Agnes (William) and Mary (Robert) and many nieces and nephews. He was preceded in death by his brother Robert (Lois), his sisters Dorothy (Maurice) and Emily (Valent), and parents Mary and Emil.
Conrad was born in Royal Oak, Michigan on March 21, 1929. He worked as a chemist for over 40 years for 3M, Chrysler Corporation, and BF Goodrich.
Conrad and Mary were married in 1968. He had a life-long love of travel, music (especially classical and musicals), and sports including Michigan Football, the Tigers, and even the Lions (who, to be fair, were a championship team when he was a season ticket holder).
Most important to him however was his family. He was an active participant in his sons' many activities including holding concurrent roles of Den Father and Tribe Leader in Cub Scouts and Indian Guides, respectively. Conrad, Mary, and the boys took many vacations together with highlights being trips to New England and Washington DC. After he retired, he and Mary continued to travel including trips to Seattle, San Francisco, Chicago, and São Paulo Brazil for Jason and Karina's wedding.
A Memorial Service will be held at the funeral home at a later date.