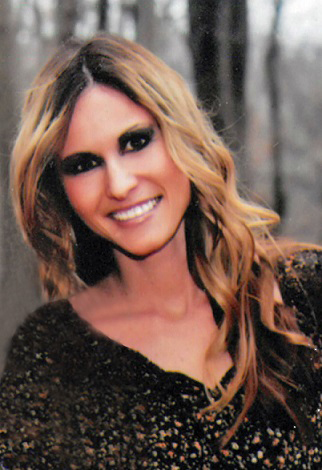 Megan Rose Donagrandi MacQueen
September 15, 1981 - March 22, 2020
Megan Rose Donagrandi MacQueen shared her birthday, September 15, 1981 with her twin sister Juli. Megan passed away on March 22, 2020. She was the cherished daughter of Kathleen Donagrandi and the late Frank Donagrandi. Dear sister of Juli (Brent) Rohrer and Thomas (Jayme) Donagrandi. She was the loving mother of her two beloved daughters Emma and Anna. Also survived by her boyfriend Virgil Petty; nieces and nephews Adrianna, Cameryn, Dominic, Danielle, Elizabeth, and Jack; her uncle Bill (Tammy) O'Brien; and her former spouse Jim MacQueen.
As a young girl and teenager, Megan loved to be busy, taking dance lessons and competing in gymnastics and Poms while at HHS. After graduation, she attended Michigan State University. As a young mother, Megan spent her days working, carpooling, with PTA activities and coaching softball.
Although in her last years Megan faced some struggles, she continued to show kindness to others and especially enjoyed assisting the homeless through her work at Pronto. She enjoyed cooking and spending time with her boyfriend Virgil Petty.
Megan loved coffee, watching Jeopardy, being Italian, talking about her Dad and the Cleveland Browns. But most of all, she loved her daughters Emma and Anna, every day of her life.
Megan's family and friends will plan a Celebration of Life when the sun is shining, and friends can share hugs.
In lieu of flowers, contributions to Kathleen Donagrandi for Emma and Anna's College Funds are appreciated.