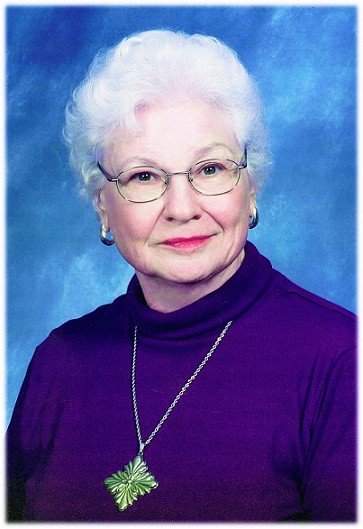 Jean Forhan
August 4, 1930 - April 21, 2020
On Tuesday, April 21, 2020, Thelma "Jean" (Castile) Forhan of White Lake, Michigan, died peacefully at home, surrounded by family. She was 89. Jean was born in Kentucky on August 4, 1930, and moved with her parents, Rollie ("Buck") and Mary (Walker) Castile, to Michigan in 1938. She graduated from Detroit Northwestern High School in January, 1949.
After high school, Jean worked as a secretary for John Stone, an executive of the Detroit YMCA, who, among other responsibilities, oversaw YMCA Camp Nissokone in Oscoda, Michigan. On a beautiful summer day in 1950, Jean accompanied her boss as he "checked on" the workings of the camp. It was no coincidence that there Jean met the tall, handsome Nissokone Trips Director, Glen Forhan and they shared a bag of potato chips. On September 15, 1951, Jean and Glen were married. From the time of their marriage until the mid-1960s, they spent summers at Camp Nissokone where Glen held various leadership roles and Jean served as Camp Secretary. Camp Nissokone is still a special place to the Forhan family; both boys and all six grandchildren spent summers there as campers and the tradition continues to the present time, with family members serving on the staff and on the board of directors.
Over the course of their marriage, Jean and Glen lived in Detroit, Redford, and Novi. In 2016, Jean moved to Independence Village in White Lake, Michigan. Jean's primary career was as a wife and mom; she lovingly supported her husband in all of his endeavors and together, they raised their sons, Craig and Gary. As Jean's short-term memory failed, she still loved reminiscing about events of the past. Occasionally, she would remark, "I remember you boys laughing with your friends in the basement; you had some wonderful times there, didn't you?" to which Craig and Gary would reply, "Yes we did, Mom. Everyone loved coming to our house because you made them feel so welcome." And Jean would smile.
Jean was a faithful and active member of Northwestern Baptist Church and later Evergreen Village, St. Paul's Presbyterian, and Faith Community Church. She was also an active member of the PEO. Jean loved to sew and knit, volunteering many hours making quilts and hats for children and adults in the hospital. Jean exemplified hospitality and delighted in entertaining family and friends in her home. Most of all, she loved her family – she loved raising her boys, hosting and visiting her immediate and extended family, and celebrating all of their many joys.
Jean is survived by sons Craig (Jan) and Gary (Christy); grandchildren Dan Forhan, Claire (Ryan) Hall, Peter Forhan, Ben Forhan, Paul Forhan, and Lydia Forhan; brother Walt (Eve) Castile; sisters Angie Plasky, Julie (Jim) Bouvy, and Norma (Ken) Witker; brother-in-law Dean Forhan; many beloved nieces and nephews; and several wonderful life-long friends, including Mary Jane Bartley, Jane Bishop, and Ann Forsyth. Jean was preceded in death by her parents; husband Glen; sister-in-law Joan Forhan; and brother-in-law Gerry Plasky.
Entombment will be in Glen Eden Cemetery, Livonia. A celebration of Jean's life is tentatively planned for Saturday, August 8, 2020. In lieu of flowers, the family suggests memorial donations to the Jean Forhan Memorial for YMCA Camp Nissokone, c/o Gary Forhan, 2263 Strader Drive, West Bloomfield, MI 48324.