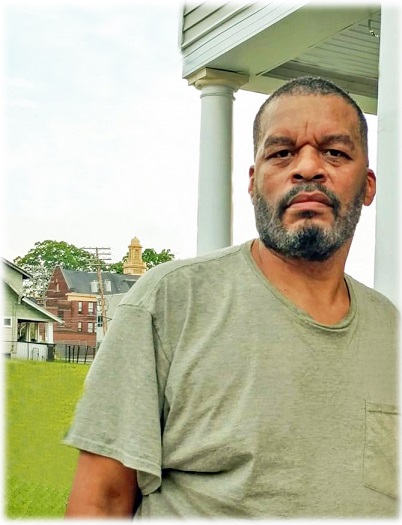 Alfred Paul Spillman Jr.
June 18, 1957 - April 19, 2020
Alfred "Paul" Spillman Jr. was born on June 16, 1957 in Detroit, Michigan to Maggie (McCalebb) Spillman and Alfred Paul Spillman Sr. Paul attended A.L. Williams Elementary School, Burroughs Middle School, and Kettering High School. He then went on to continue his education at Henry Ford and Schoolcraft College where he studied to become an electrician. Paul had a deep passion for exploring the world and working with his hands. He had a true love for electronics.
Paul's soul was infectious. He had a soul that would melt all hearts and a smile that could light up the sky. Paul was the life of the party and full of energy. He really enjoyed listening to music, singing, cooking, playing chess, playing his game and gambling. Paul would give you a run for your money when it came to playing dominoes and spades. He was very competitive. Nevertheless, apart from it all, Paul loved spending time with his girls.
In 1994 Paul met the love of his life, Beverly (Miller) Spillman. The two united in matrimony on August 27th. They were inseparable. Just like Bonnie and Clyde. Paul and Beverly were married for 26 years. Their love was pure and unmatchable. It was certainly one of a kind. Together, Paul and Beverly created a dynasty of charitable moments and a kingdom of blessings…their children!
Paul was called home on April 19, 2020. Preceding him in death are his Father, Mother, Brother Dwayne and Sister Alfreda. He leaves to cherish his memories, his wife Beverly; His daughters, Symone, Autumn, Anodjah, Atayah, Ayonna, Latoya, Natonya, and Stardist; His sons, Marcus and Chadrick; His siblings, Manuel, Ramon, Renard, Vera and Marion; A host of grandchildren, nieces, nephews, cousins and an infinite amount of devoted friends.
Family Hour will be held on Monday, April 27th, from 12:00 p.m. until 1:00 p.m. with viewing following until 8:00 p.m. at McCabe Funeral Home, 31950 W. 12 Mile Rd., Farmington Hills. Paul's Funeral Service will be held on Tuesday, April 28th at 11:00 a.m. at the funeral home. Interment will follow in Resurrection Cemetery, Clinton Township.