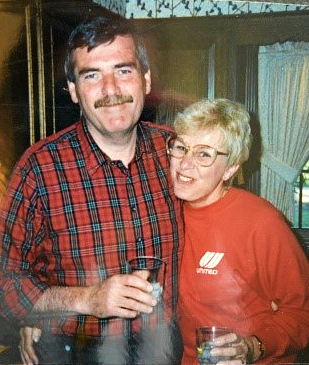 Daniel D. Griffin
September 19, 1933 - April 19, 2020
Daniel D. Griffin passed away April 19, 2020 at the age of 86.
Dan was the devoted husband of Joan Marie for 54 years. They have lived in Plymouth, Michigan for the past 37 years.
Daniel Dominic Griffin was born on September 19, 1933 in New York City to Maurice and Mary (Grace) Griffin. One of eleven children (whew!), Dan's siblings include Mary Grace Adamec (John), deceased; Maurice (Grace), deceased; Eugene (Patricia); John (Ann); Cornelius (Susanna), deceased; Regina Vente (Joseph), deceased; Patrick (Faith); James (Cecelia); Timothy (Judy); Eileen Connolly (Martin) deceased. His 50 nieces and nephews also mourn his passing.
On the other side of his family are Joan's six Abele brothers: Fred (Toni); John (Patricia); Bill (Susan); Paul; Jim; Dan (Mary); and nine nieces and nephews.
Additionally, Dan and Joan have 4 "adopted grandchildren": Evan Rodney; Casey Rodney: Ryan Rodney; Adam James, all of Lake County Florida.
Family gatherings were obviously raucous affairs!
Dan had a marvelous sense of humor and an amazing memory. He knew the batting average of any New York Yankee's player you could name! As a matter of fact, in Aug 1948 Dan was 14 years-old, working a summer job at the rectory of St. Catherine's Church in New York City. This was just down the street from the hospital where Babe Ruth, a personal hero of Dan's, was dying. Dan was working the phone switchboard when the call came in from the hospital requesting a priest for The Babe, as he was at the end. Dan took the call! He was a Yankee's fan for life.
In the 1950's, Dan was a member of the United States Army, stationed in the 10th Mountain Division at Fort Carson, Colorado. Later in his life, Dan continued his love of country and worked for the Veterans Affairs Hospital in Ann Arbor.
Due to the current circumstances, a Memorial Service for Dan will be held at a later date. In lieu of flowers, Memorial Contributions may be made to the Michigan Humane Society in his name.