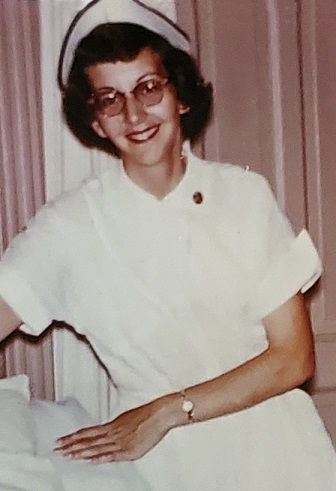 Monica Mary Jodocy
September 11, 1927 - April 29, 2020
Monica Mary Jodocy of Dearborn, April 29, 2020. Dear sister of Alice (Dr. Joseph) Mottillo and Sr. Theresa Jodocy O.S.B.; aunt to numerous nieces and nephews. Preceded in death by brothers Fr. Matthias, Giles, and Marcel Jodocy, and sister Louise "Mim" Carlson. Monica was a graduate of Rock High School, Northern Michigan University, and Oak Park School of Nursing (Chicago). She worked as a registered nurse for many years before also enjoying a long career as an elementary school teacher in Garden City, MI.
Arrangements are being handled through McCabe Funeral Home in Canton, MI. Due to present circumstances, there will be no wake and no public memorial mass; instead a memorial mass will be conducted by the Capuchins. Monica will be interred in Holy Cross Cemetery in Marquette, MI.
Monica left a request that, in lieu of flowers, donations be sent to the Capuchin Soup Kitchen in Detroit, MI.