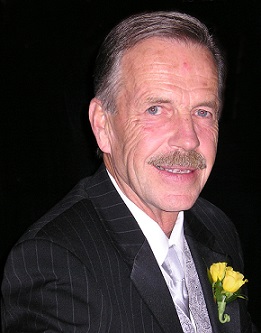 Joseph P. Skrycki, Jr.
February 18, 1949 - May 8, 2020
Joseph Peter Skrzycki, Jr. of Farmington, Michigan passed away on May 8, 2020 at the age of 71. Joe was born in Detroit to the late Joseph and Gloria Skrzycki on February 18, 1949, He attended St. Suzanne Elementary School and graduated from Catholic Central High School in 1967. In his college years he pursued Fine Arts.
Joe was the loving husband of Nancy Skrzycki; the dear stepfather of Philip (Pippa) Giovannini, Susan (John) Lennon and Laura Giovannini and cherished grandfather of Sam Ingesoulian Jr., and Evelyn Lennon. Also surviving are his sisters Pam (James) Gray, Mimi (Scott) Whiting, Didi (Doug) Moher and his nieces and nephews; Lauren, Libby, Lisa, Becky, Kristen, Amy, Ben, Kelsey and Matt. Joe was also great uncle of Oliver, Jackson, Otto, Everly and Dino.
Joe and Nancy were married in 2006. They moved to Chicago, IL the same year for their careers. In 2011, Joe retired and they bought a home built in 1907 in St. Joseph, MI. They (mostly Joe) restored their home and it became a great gathering place for all the family. In 2019, after Joe's cancer diagnosis, they sold their home and moved back to the Farmington area to be near family.
Joe was in the retail car business for over 35 years where his coworkers and customers were friends. He was an avid fisherman and enjoyed playing golf. In the fall for many years you could find Joe in the marsh and fields to duck hunt. Throughout his life, Joe loved art and music. He shared his love with the outdoors and gardening with everyone he met. Joe will be remembered by many family members, friends and colleagues as a kind, caring man you were glad you knew. Once you were a friend of Joe's, you were a lifelong friend.
A Memorial Service will be planned at a later date.