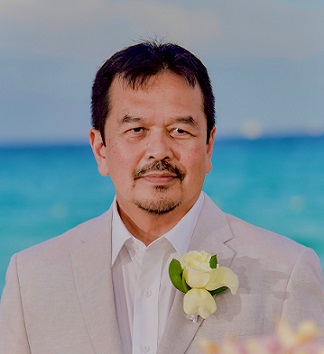 Royce Ocmer Villa
February 14, 1958 - May 8, 2020
Royce Ocmer Villa of West Bloomfield passed away May 8, 2020 at the age of 62.
He was the loving husband of Cesaria 'Cecilia' for 28 years; devoted father of Adrian, Gabriel and Matthew; cherished brother of Fernando Villa and Miriam Villa Lee; dear brother-in-law of Oscar Jr. (Maricel) Pilapil, Carlo (Reina) Pilapil, Ronaldo (Katherine) Pilapil, and Eleanor (Bledi) Muca; and son-in-law of Oscar and Leonor Pilapil.
Royce Ocmer was born on February 14, 1958 in Daraga, Albay, Philippines to Fernando and Miriam Villa. He grew up in the Philippines, furthering his education as he grew. Royce met Cesaria Rojano and the two were married in Albay on August 10, 1992. Soon after they were blessed with three cherished sons: Adrian, Gabriel, and Matthew.
Royce was a religious man, practicing as a Seventh Day Adventist and Roman Catholic. He was a skilled orthopedic surgeon in the Philippines and a Certified Nurse Practitioner in the United States. Royce was the epitome of an Oragon (bicol slang) with his brave and strong personality. He was feisty, determined, and a fighter. He stood up for his principles and was unafraid of consequences.
Royce was a very loving and devoted husband and father. Everything he did, was for his family. He always said, "In life, we have to work hard to play hard." Every minute for him counted, he was always on the go or doing a project. Royce loved to travel and enjoyed creating memories with his family. His strong, passionate influence will live on in the hearts of his beloved family and friends.
Mr. Villa's family will receive friends on Thursday, May 14th, from 2 p.m. – 8 p. m. at McCabe Funeral Home, 31950 W. 12 Mile Rd., Farmington Hills. Flowers as well as Memorial Contributions to his family are appreciated.