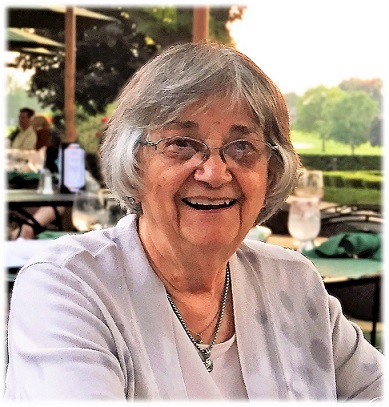 Mary Marjorie Lazarou
March 2, 1927 - June 2, 2020
In loving memory of Mary Marjorie Lazarou, age 93, who fell asleep in the Lord on June 2, 2020 in Birmingham, Michigan. She is preceded in death by her loving husband of 45 years, Nicholas Theodore Lazarou.
She was born on March 2, 1927 in Dallas, Texas to James and Catherine (Kalaimes) Cargas. Marge, as she was known from a young age, was a graduate of Southeastern High School in Detroit. She went on to study at Wayne State University, where she earned a BS in Hospital Dietetics and Restaurant Management. She worked at Women's Hospital in Detroit as a Dietician, then in Detroit Public Schools as a Home Economics teacher. She married Nick in December 1961, and, together, they had two children whom they raised in the Orthodox faith.
Marge is survived by her daughters and sons-in-law: Janet (James) Stewart, and Denise (Andrew) Bittinger; grandchildren, Paul and Mark Stewart, Lauren and Erica Bittinger; sisters, Olga (John) Drougas, Venus (Harry) Mighion, and several nieces and nephews. She was preceded in death by her parents, husband, brother Perry (Helen) Cargas and sister Georgia (George) Scofes.
Marge lovingly dedicated herself to her family. She will be remembered for the wisdom she imparted, love of teaching/tutoring (up to the age of 89), endless volunteering, sharp wit and sweet demeanor. With gratitude, her loving children and grandchildren continued to learn from their "yiayia" until her passing from life to life.
In consideration of recent government restrictions as well as the health of family and loved ones at this time, a private funeral service will be held at Holy Cross Greek Orthodox Church. In lieu of flowers, donations may be made in Marge's name to Holy Cross Greek Orthodox Church in Farmington Hills, MI.