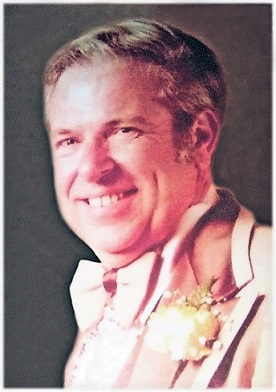 Donald W. Wixon
November 26, 1931 - July 1, 2020
Donald Wayne Wixon, age 88 of Canton, passed away July 1, 2020.
From an early age, Donald learned that to accomplish anything worthwhile, he would have to adapt and overcome, ultimately relying on his own drive to succeed. A veteran of the U.S. Army, he proudly served our country, but remained humble. As an entry level job, Donald started reading meters for DTE Energy, simultaneously attending college and earning his bachelor's degree. He had a persistent willingness to learn and knew the importance of staying ahead of the curve. Steadily, Donald continued to progress with the company and retired as a supervisor.
Donald and his late wife Kathleen were blessed with 64 years of marriage before her passing. Together they raised four sons and their family continued to grow. As a father, Donald was tough but fair. He was a devoted husband and father, always able to provide for his family. He was a great role model and encouraged his sons to know the value of an honest day's work. Donald was a very goal oriented individual and had an eye for detail. Besides benefitting from this keen sense of observation within his career, he was able to carry this through to other aspects of life. He coached hockey and baseball, teaching his players the importance of paying attention to all aspects of the game. Donald truly left this world a better place and will be greatly missed by his loving family.
Donald was the beloved husband of the late Kathleen. Loving father of Donald (Lisa), Carl (Nancy), Steve, and Jeff (Sue). Dear grandfather of Bailey, Carl, Matthew, Katie, Amanda, Nate, and Jake. Brother of the late Helene Borth.
Visitation for Donald will be held on Tuesday, July 7th, from 2:00 p.m. until 8:00 p.m. with a 7:00 p.m. Funeral Service at McCabe Funeral Home, 851 North Canton Center Rd., Canton. He will be laid to rest at Oakland Hills Memorial Gardens, Novi. Memorial donations in Donald's name are appreciated to American Cancer Society.
Donald's family kindly reminds extended family members and friends to wear a mask while attending his services, politely keeping everyone's safety in mind.