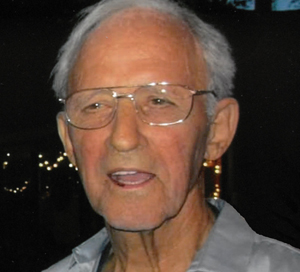 William S. Beggs
November 29, 1945 - July 11, 2020


Just a few months before William Samuel Beggs was born on November 29, 1945, World War II had ended. There was devastation across the globe, with losses in both human lives and property.
The lost lives could only be mourned. But the cities, towns, and farms could be rebuilt. Throughout Europe and Asia, workers would face the daunting, long-term task of gradually clearing and then restoring all that was lost. Meanwhile, the United States—for the most part spared such devastation by thousands of miles of ocean barriers—had become the world's unquestioned and unequaled superpower and was poised for an unprecedented building boom.
For the following few decades, builders—men with the strength, stamina, skills, and tenacity to house America's burgeoning Baby Boomer generation—would be in unparalleled demand. Bill Beggs was born in that era, the most intense building era in human history. As a young man, he wisely chose to become one of those capable carpenters, even completing a four-year carpentry trade school. That choice—and his dedication to it—allowed Bill to provide a good life for his family.
Bill was—by nearly a decade—the youngest of the five Beggs children born to Eli Edward and Bessie Louise Beggs in Wayne, Michigan. Eli, the Beggs patriarch, also was a builder, but not of homes; he built cars for Ford Motor Company. Meanwhile, Bessie, like most women of that era, stayed home to tend the household duties as well as the children. Despite the large age gap, Bill—a bit of jaunty prankster—think rubber chickens, hand buzzers, and whoopee cushions—maintained a close relationship with his significantly older siblings, Robert, Elsie, Betty, and Jane, as well as his many nephews and nieces.
Bill wasn't just a hard-working provider; he also was a talented musician, specializing in the saxophone, which he played in a band that often performed at school and community dances as well as nightclubs. Despite his busy life, Bill showed his loyalty and devotion through lifelong friendships, such as with his best friend, Frank Salter. Bill and Frank were members of and attended DeMolay (affiliated with the Knights Templar) meetings together. Bill also was a Boy Scout.
Frank Salter wasn't Bill's only longtime friend. In school, Bill met a girl named Julie and was swiftly smitten. The pair married in 1964, shortly after he graduated from Garden City High School, and remained married—and deeply devoted—for 52 years, until Julie died in 2016. In their early years together, Bill and Julie produced three children: Bobbi, Bill, and Angela, each of whom remembers not only the fun family times, but also the many parental admonishments to get a good education, advice all of them followed.
Throughout their marriage Bill and Julie enjoyed traveling. There were family trips, weekend getaways just for the two of them, a grand exploration of the east coast, and a few trips to one of Bill's favorite places- Jekyll Island, Georgia. They enjoyed gardening at their Michigan home; and, especially, spending time with their grandchildren, Anna, Kathleen, Luke, Nathan, Jack and Caroline. His love for music was apparent throughout his life and he enjoyed his many different instruments, always trying to get his kids and grandkids to love it as much as he did. Bill and Julie often had a wide variety of music playing at home and enjoyed attending symphony and other concerts. Bill also enjoyed art, sharing days at the DIA with Julie, his kids, and his grandchildren.
On July 11, 2020, Bill, who—thanks to his carpentry skills—could usually fix anything, could not resist the effects of time; he died peacefully and went to join his beloved Julie.
Bill was the beloved husband of the late Julie for 52 years. Loving father of Bobbi (Vance) Rykard, Bill (Karen) Beggs and Angela (Brian) Fraser. Proud grandfather of Anna, Kathleen, Luke, Nathan, Jack and Caroline. Dear brother of Jane (the late William) Smith. Bill was preceded in death by his parents Eli and Bessie Beggs, his brother Robert Beggs, his sisters Elsie Gates and Betty Michaels, and his good friend Frank Salter.
Visitation for Bill will be held on Wednesday, July 15th, from 2:00 p.m. until 8:00 p.m. at McCabe Funeral Home, 851 N. Canton Center Rd., Canton. His Funeral Service will be held on Thursday, July 16th, at 11:00 a.m. at Riverside Cemetery, 660 Plymouth Rd., Plymouth (on Plymouth Rd. West of Haggerty Rd., behind the 35th District Courthouse).
Memorial donations in Bill's name are appreciated to the Alzheimer's Association.