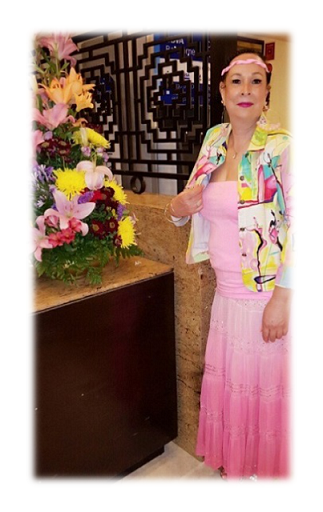 Debrah Marie Murray
June 18, 1952 - July 10, 2020
Debrah Marie Murray was born on June 18, 1952 in Detroit, Michigan to the late Randolph and Laura Bailey.
Upon graduating from high school, she attended Highland Park Community College and graduated with an Associate's degree in Nursing. Her father was so proud of this accomplishment that he treated Debrah and all of her fellow classmates to dinner at Joe Muer's in Detroit. Deborah loved being a nurse and she dedicated many years of hard work in that field.
Debrah was full of joy and had a welcoming personality, befriending everyone she met. You were never a stranger in her company. She was a member of the Word of Faith Church. She enjoyed traveling, cheering on her hometown Detroit sports teams, fashion, and all the beauty in the world. More than anything, she adored her nieces and nephews. They were her pride and joy.
Debra leaves to cherish her son James Murray III; her grandchildren Kaija Jelks and James Willie Murray IV; her siblings Randolph Jr., Guy, Mark (Perissa) Bailey and the late baby Suzy who died soon after birth; her nieces and nephews Guy Jr., Andre (April), Jasmyn, Brooklyn and Chase Bailey; her great nieces and nephews Andre Jr., Amorra, Jayden and Traydon Bailey and Joy Mohammed; and her dear aunts, Loretta Neal, (Laguna Hills California) and Lois Stone, (Detroit Michigan).
Memorial donations in Debrah's name are appreciated to the American Nurses Foundation.