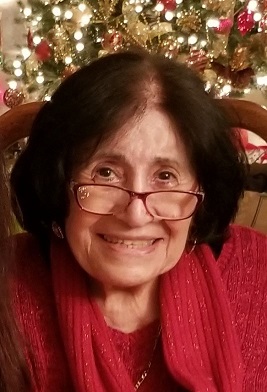 Suad Y. George
July 3, 1927 - July 23, 2020
Suad (Sue) George, age 93 of Walled Lake, passed away July 23, 2020.
Suad was born in Tel Kaif, Iraq and immigrated to the United States through Ellis Island. As a young woman, Suad attended the University of Michigan and graduated with a Masters Degree in Mathematics. This was quite an accomplishment in those days, especially being a woman raised in a loving but strict culture. Suad had her brothers, Karim and Salim Sarafa, to thank for supporting her in her educational pursuits.
Suad married the late Elias (Louie) George in 1955 and after initially teaching mathematics in high school, she left her career to raise a family of five children. After her children were grown, Suad returned to teaching bilingual education in elementary school. She earned a second Masters Degree, in Bilingual Education while teaching full-time. Suad loved teaching and didn't retire until she was in her 80's.
Suad's greatest joy was her beloved husband, Louie, her children and her grandchildren. She supported all of them in too many ways to count. Suad was a wonderful cook and she loved bringing the family together for meals and special occasions, to laugh and enjoy each other's company. Family meant everything to her.
Suad cherished her five children, Bonnie George (Tom Rombach), Cindi George (Hank Rozwadowski), Paul (Ban) George, Peter George and Danny George. She dearly loved her five grandchildren, Samantha, Alexandra, Jonathan, Joseph and Jacob. She will be greatly missed by her family.
Thank you, Mom, from the depths of our hearts for all your love and support. We know you will find peace and serenity with your beloved Louie in heaven.
Due to COVID-19, family will hold a special memorial service in the future, when more dear relatives and friends can safely attend.