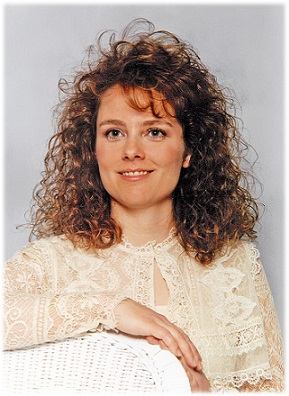 Pamela A. Gaston
November 2, 1959 - July 24, 2020
Pamela A Gaston, age 60, passed away Friday morning July 24th, 2020. She was born November 2nd, 1959 to Paul F. and Lynn (Boover) Dugan. Her parents predeceased her. Pam graduated from St. Anne High School in Warren, MI in 1977. She then attended Wayne State University in Detroit, MI and earned a Bachelor's degree in the Science of Nursing. She worked as an RN in many settings but had a special love for her home care patients.
Pam was loved by her patients and coworkers and touched so many lives in her career. As important as her career was to her, her first priority was her family. She married Dr. David L. Gaston on May 16th, 1982, who she is survived by. She is survived by her 4 beautiful daughters: Melanie Anne, Erica Emily (Matthew) Jones, Emily Blanche, and Jennifer Penny Salter. She is also survived by her nine grandchildren who she loved more than life: Makaila (age 19), Kaymia (age 15), Quintez (age 12), Qimara (age 11), Jordan (age 7), Chayse (age 4), Morgan (age 3), Marina Pamela Alice (age 2), and Melody (age 1). She is also survived by her brothers Mike (Raquel) Dugan and Mark Dugan, sisters Pati (Barney) Rambo and Peggie (Earl) Rorick. She had several nieces, nephews, cousins, aunts, uncles and many close friends. Everyone who knew Pam was amazed at her generosity and love.
If there was something that anyone needed or wanted, it became something she wanted for them and she made it her mission to help. When her husband wanted to spend their honeymoon camping in Canada, she was happy to oblige him. When her children called her, she would drop what she was doing and come to them. It helped that she spent a lot of her career running her husband's private medical practice. This afforded her the ability to be there for her kids whenever they needed her. When her best friend (who was a medical assistant at their practice) was ill and couldn't work, Pam would work in her place for free so that she could continue to receive a paycheck and have medical insurance. Even though she took jobs that were less flexible when her kids were older, the grandchildren still got to see their grandma pretty much whenever they needed her. The grandchildren simply adored their grandmother beyond measure.
Pam's generosity was unmatched. It was a running joke at church that she always overbought for potlucks. If she was supposed to bring 1 pie, she brought 4. She did this because she never wanted anyone to be without. She always valued people over materialistic things. She would give her last dollar to anyone who wanted or needed it regardless of her own needs.
Pam was an advocate for equality even at a young age. Growing up in a community that generally didn't accept different types of people had no impact on her whatsoever. She always befriended the marginalized groups and for that she was revered by so many. When it was time for Pam and Dave to decide where they would live and raise their children, Pam made sure that her children were raised in a community that would love and accept them. She raised her daughters to believe that black is beautiful, and all people should be created equally no matter what.
Pam could see the best in everyone. She understood people in the best way and had the most phenomenal medical intuition. That's why she was so adored so much by her patients and coworkers in home health care. She saved so many lives over the years. Even after patients were discharged, she would go to the pharmacy to pick up their medicine and go to their home and give them a bath. She didn't care that she wasn't getting paid to do this. The legacy she leaves behind is her faithful service to others.
Pam's relationship with her younger sister is probably one of the more beautiful things one could ever witness in life. When they were teenagers, Peggie got into an accident one month after getting her license and Pam offered to trade places in the car so her little sister wouldn't get in trouble. When they were growing up, if she bought a special shirt or any article of clothing, she would say, "You wear it first, it looks good on you." She always set aside her own personal feelings for the benefit of those around her.
Pam was greatly loved and will be deeply missed by all whose lives she touched.
Visitation for Pam will be held on Thursday, July 30th from 2:00 p.m. until 8:00 p.m. at McCabe Funeral Home, 31950 W. 12 Mile Rd., Farmington Hills. She will lie in state at 10:00 a.m. until the time of her funeral service at 11:00 a.m. on Friday, July 31st at Community Congregational Church, 27800 Southfield Rd., Lathrup Village. Interment will follow in Glen Eden Memorial Park, Livonia.
Please wear a mask if you choose to participate in this time to honor the life of our mother, grandmother, sister, wife, cousin, niece and aunt.