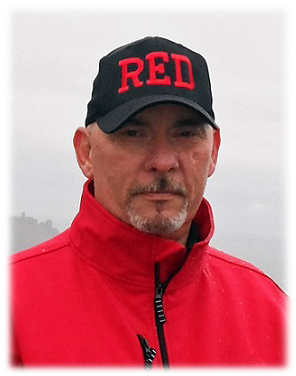 Kevin G. Riley
January 20, 1960 - August 25, 2020
Kevin G. Riley, age 60 of Canton, passed away August 25, 2020.
A true warrior, Kevin bravely battled cancer for the past 12 years. He was a fighter from the very beginning, almost succumbing to his affliction several times, but persevered and survived when it seemed almost impossible. Throughout it all, he chose to remain optimistic and never complained.
Kevin proudly served the community of Redford Township as a police officer for 23 years. He has also been very active in the lacrosse community, coaching for Canton High School, Lawrence Technological University and Divine Child High School.
Above all else, Kevin was a devoted husband and father and valued the time he spent with his family the most. Although it was too soon to say goodbye, he has left an amazing imprint on the lives of those who truly cherished him. His dear family and friends will always treasure the wonderful memories they made together.
He was the beloved husband of Barbara for 33 years. Loving father of his two daughters Torry and Alex. Dear brother of Colleen (Mark) Circle. He is also survived by many nieces and nephews. Kevin was predeceased by his parents David and Patricia Riley and his brother Michael Riley.
Visitation will be held on Monday, August 31st, from 2:00 p.m. until 8:00 p.m. at McCabe Funeral Home, 851 N. Canton Center Rd., Canton. He will lie in state on Tuesday, September 1st, at 10:30 a.m. until the time of his Funeral Mass at 11:00 a.m. at Church of the Divine Child, 1055 Silvery Ln., Dearborn.