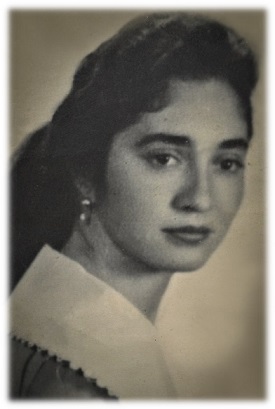 Aurea Ruth Léon Páez
June 1, 1932 - September 7, 2020
Aurea Ruth Léon Páez, age 88 of Farmington Hills, passed away September 7, 2020.
Ruth was born on June 1, 1932 to José Octavío Léon Jiménez and Carmen Amelia Páez Páez in Loja, Ecuador. She enjoyed shopping, sewing, spending time at the beach, and cooking for her family. More than anything she adored her grandchildren. Ruth will be deeply missed by her family and friends.
Ruth was the loving mother of Norma (Luis Fernando González-Prendes) Macías; cherished grandmother of Angela Maria González-Prendes and Luis Antonio González-Prendes; dear sister of Galo Léon Páez and Aníbal Léon Páez.
A Funeral Mass for Ms. Léon Páez will be held Saturday, September 26th, at 1:00 p.m. at Prince of Peace Catholic Church, 4300 Walnut Lake Rd, West Bloomfield. Memorial Contributions in Ms. Léon Páez's name are appreciated to the American Cancer Society.