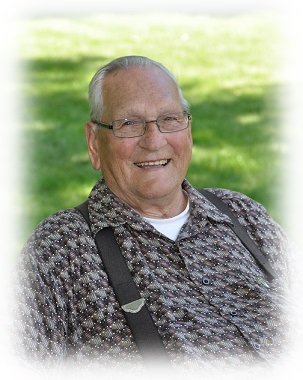 Ray (Hershel) Moore
June 8, 1924 - September 12, 2020
Ray Moore passed away peacefully on September 12, 2020 in Royal Oak, Michigan at 96 years old.
Ray was born in Lutts, Tennessee to Walter and Elsie (Linville) Moore on June 8, 1924. He joined the Navy at 17 during WWII and shortly after his honorable discharge, moved to Michigan.
In Michigan, he met and married Christine (Haddock) on May 5, 1959 and they later welcomed Greg, Kerry and Karen to their new family. He provided for his family working for Pipefitters Local 636 for over 40 years until his retirement in 1990. Ray's life centered around his family, friends and church; and his love of fishing, gardening and western movies.
His family brought him great pride and joy. He is survived by his wife Christine, his sister Grace, his children Greg (Sylvia), Kerry, Karen (Doug); and grandchildren Kristy (Amber), Darian, Courtney (Amy), Logan, Bethany, Mathieu.
A service will be held at United Baptist Church Wednesday, September 16, 2020 at 5pm. In lieu of flowers, we are asking that any memorial donations be made in Ray's name to United Baptist Church, Michigan United Conservation Clubs or the Angelman Syndrome Foundation.