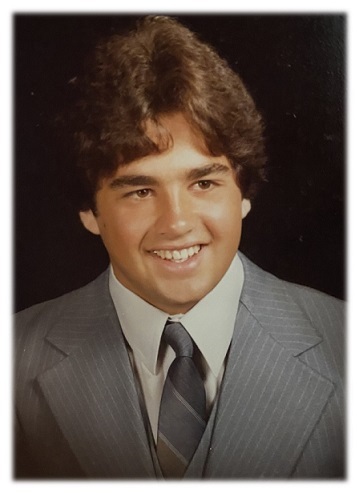 David Mark DeGrazia
April 7, 1963 - October 6, 2020
David Mark DeGrazia, age 57 of Trenton, passed away October 6, 2020.
David was born on April 7, 1963 in Dearborn, Michigan to the late Tullio and Roberta DeGrazia. At the young age of nine, his family moved to Trenton, Michigan where he was raised. David graduated from Trenton High School in 1981 and went on to complete his bachelor's degree in Political Science from Adrian College. Following his graduation in 1985, he became employed with Computer Methods Corporation for many years until he went on to work for HELP Financial in 2006.
David was a sports fanatic, often helping coach football at Our Lady of Good Counsel. He felt that everyone should have the opportunity to participate in sports and he would help in whatever way he could. More than anything, he was a great father who was always there to support his children.
David was the proud father of Marco (Nicole Sheppard) DeGrazia, Carlo (Samantha McKenna) DeGrazia, and Gabrielle DeGrazia, with their mother, Sonya also surviving. Cherished grandfather of Carter, Isabella, and Giavanna DeGrazia. Dear brother of Fred (Kathy) DeGrazia and Albert DeGrazia. Nephew of Dan and Shirley Colaluca, Mary Posa, and Joyce Waterbury. Uncle to Elizabeth and Katie. Also surviving are many cousins and friends. David will be dearly missed by all who knew him.
Visitation for David will be held on Friday, October 9th, from 2:00 p.m. until 8:00 p.m. at McCabe Funeral Home, 851 N. Canton Center Road, Canton. Visitation will continue on Saturday, October 10th, from 10:00 a.m. until the time of his funeral service at 11:00 a.m at McCabe Funeral Home, Canton Chapel.
In lieu of flowers donations may be made to the family. They will be establishing a Trenton Trojan athletic scholarship fund.