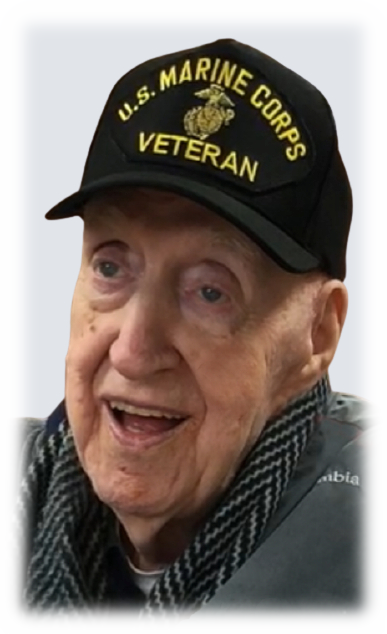 David Francis Sharkey
September 28, 1932 - October 20, 2020
David Francis Sharkey, age 88 of Farmington Hills, passed away October 20, 2020.
He was the loving father of Barbara Sharkey, Joseph (Laurene) Sharkey, Susan (Jim) Geragosian, Tracey (Drew) Hock, and the late Theresa (Craig) Walker. Proud grandfather of Nathan, Ryan, Lindzy, Emma, Sara, Madelyn, and Joshua. Dear brother of the late Jack, Joanne, Mary, and Robert. He also leaves behind several beloved nieces and nephews.
David was born on September 28, 1932 in Detroit, Michigan, to the late John and Anne Sharkey. He enlisted in the United States Marine Corps and proudly served his country during the Korean War. Upon his honorable discharge from the military, he pursued a career as a drafting technician, working most of his adult life for Ford Motor Company. David retired from Ford Motor Company in 1979, having dedicated over 20 years of service.
David was the guy with a twinkle in his eye, always cracking jokes to get a laugh. He loved to tinker and putter. Like many men of his generation, he would do home improvements and repairs himself, often taking apart, fixing, and rebuilding most anything from radios to vehicles. He will be remembered as a good provider for his family and for being very proud of his Irish heritage.
With decades of sobriety under his belt, David leaves behind a legacy of service to those in the recovery community. He was active with the Western Wayne Alano Club and has the community there to thank for his sobriety.
The family of Mr. Sharkey would like to thank the owners and staff at Serenity Elderly Care in Farmington Hills for all the loving attention they provided for Mr. David.
A private service will be held at Great Lakes National Cemetery where he will be interred. Memorial contributions in David's name are appreciated to Corpore Sano Hospice and Western Wayne Alano Club.