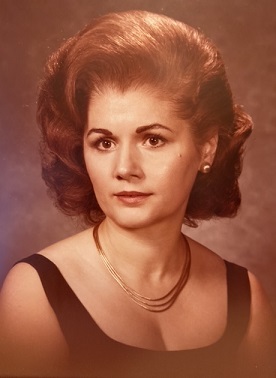 Bonnie J. Hall
February 3, 1937 - October 26, 2020
Bonnie J. Hall passed away on Monday, October 26, 2020 at the age of 83 after a long battle with Alzheimer's disease.
She is survived by her son William (MaryAnn Derkacz) Stuart and stepchildren Nancy (Tom) Marshall, Cynthia (William) Crawford and Arthur W. Hall. She is also survived by 8 wonderful grandchildren and 5 great grandchildren. Bonnie was preceded in death by her loving husband, Wolcott A Hall.
Bonnie lived the majority of her life in West Bloomfield, MI. She worked as a legal assistant and was a graduate of Oakland University.
The visitation for Mrs. Hall will be held Thursday, October 29th, from 3:00 p.m. – 7:00 p.m. with a 6:00 p.m. Time of Sharing at McCabe Funeral Home, 31950 W. 12 Mile Road, Farmington Hills.
Memorial donations in Mrs. Hall's name are appreciated to the Alzheimer's Association.
Politely keeping everyone's safety in mind, guests are asked to wear a mask and maintain proper social distancing while attending services.