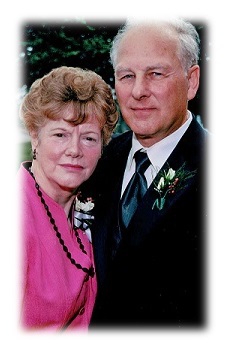 Gerd M. Hollbusch
June 27, 1936 - November 2, 2020
Gerd M. Hollbusch, age 84 of Arcadia, passed away November 2, 2020.
Gerd Hollbusch was born on June 27, 1936 to the late Carl and Louise Hollbusch in Heilbronn, Germany. In his early twenties, Gerd immigrated to the United States of America to study engineering. He lived with his Aunt and Uncle in New York before enlisting in the United States Army. After serving in the armed forces he pursued a higher education and enrolled at the University of Detroit Mercy, graduating with a Bachelor of Science in Electrical Engineering. During this time, Gerd worked as a draftsman in Research and Development at Mack Valves. While working at Mack Valve, he met Sally JoAnne Martinek who was the receptionist for the company. The two fell in love and were married on December 31, 1961. Gerd worked many different jobs over the years, retiring as a programmer for Alexander & Hamilton Insurance Agency.
Gerd may have been a programmer for most of his career, but his true passion was working with electronics. Blessed with a mechanical mind, he also enjoyed model railroading and creating many elaborate layouts. In the 1970's, both Gerd and Sally became interested in ham radio, and subsequently Gerd (call sign WS8Z) achieved the highest amateur radio license, extra.
He was the beloved husband of the late Sally Hollbusch for almost 58 years. Loving father of Glenn (Lynn) Hollbusch. Cherished grandfather of Heather, Lindsey and Erich. Dear brother to his twin sister, Helga (the late Max) Votteler. Proud uncle of Michaela (Ingo) Fuchs.
Visitation for Mr. Hollbusch will be held Thursday, November 12th, from 4:00 p.m. until 7:00 p.m. at McCabe Funeral Home, 851 North Canton Center Road, Canton. His Funeral Mass will follow on Friday, November 13th, at 10:30 a.m. at St Thomas a' Becket Catholic Church, 555 South Lilley Road, Canton.
Memorial donations in Mr. Hollbusch's name are appreciated to the American Red Cross.
Keeping everyone's safety in mind, guests are asked to wear a mask and maintain proper distance while attending services.