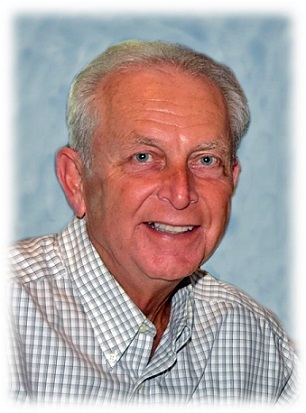 Delbert P. Clozza
March 27, 1948 - October 31, 2020
Delbert P. Clozza, age 72 of Canton, passed away suddenly on October 31, 2020 from a cardiac event.
Del was born on March 27, 1948 in Detroit to the late Adelfie and Anita Clozza. In the 10th grade, he met his biology lab partner and high school sweetheart, Sue. Del was a proud Vietnam war veteran who served in the United States Army. He retired as a project manager from automotive supplier GKN Sinter Metals, where he worked for 30 years.
Del was a Corvette enthusiast, a Michigan football fan and enjoyed walking and biking. He loved to vacation in the Leelanau Peninsula in the summer and The Villages in Florida in the winter. He was known as someone who could fix anything and would always lend a helping hand to anyone at any time.
Del was the beloved husband of Sue for 51 years. He was the proud father of Katie (Mohak) Davé and Kelli (Nicholas) Paparelli, cherished grandfather of Jenna and Jay Davé, and the oldest sibling to Barbara (the late Jim) Williams, Jane (John) Currier, Jean (Michael) Duskey and Charlie Clozza. Loving brother-in-law of Mary Jane (Paul) Jacobs. Beloved uncle to Roberta Williams, Gerald Williams, Janelle Currier and the late Jared Currier.
Due to Del's wishes, there will be no formal services. His immediate family will be honoring him privately at a later date.
Memorial contributions in Del's honor can be made to any of his favorite charities at the links below.
Friends of Sleeping Bear Dunes Habitat for Humanity Say Detroit
Please sign Del's online guest book or leave a favorite memory for his family to cherish at the links below.