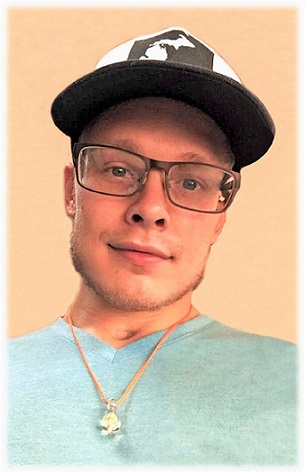 Alex M. Mueller
May 30, 1995 - October 30, 2020
Alex Mueller, age 25 of Metamora, passed away suddenly October 30, 2020.
Alex was welcomed into the world on May 30, 1995 in Pontiac to John Mueller and the late Lori Rose. He was a life-long resident of Metamora, MI, and attended Lapeer East High School. It was there that he would form the strongest of bonds and make many great friends. Most of Alex's days were consumed with his passion for Hot Rods, whether it be fixing them at the family owned Metamora Muffler and Brakes shop, or taking them out for a joy ride. When the weather permitted, Alex's favorite pastime was snowmobiling, and he did it any chance he could.
Alex had a gentle heart, a caring smile and loved his family and friends with a ferocity. He will be deeply missed by the many lives he has touched.
Alex was the cherished son of John Mueller and the late Lori Rose. Loving brother of Brian, Jacob, Katie, Mikhial, Lukas, and Lisa. Dear grandson of John and Christene Mueller.
Memorial services for Alex will take place at a later date. Until then, please take a moment to sign his online Guest Book or share a memory with his family at the links below.